OnCue Staging is a creative and service minded audiovisual/staging company changing minds one show at a time.
Since 2003, OnCue Staging has executed hundreds of flawless events for clients worldwide.
We focus on your event from day one and take great pride in understanding your business, culture and message you want delivered.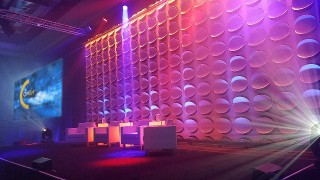 OnCue Staging is dedicated to delivering your vision and building long term relationships.
We partner with planners, meeting management and production companies to provide them with the latest technology, equipment and technical expertise for their events, both big and small.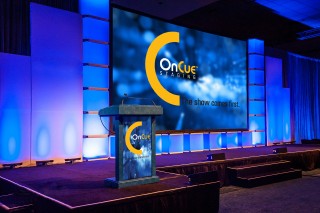 With over a decade of satisfied clients and repeat business, we attribute our success to two things:
The Details
Which are immersed in everything we do. Our methodical planning process ensures that nothing gets overlooked or forgotten in an industry where the norm is change.
Great Service
Which is achieved by providing a dedicated team to work with you throughout the entire planning process that is available 24/7 for all your audio-visual requests and/or needs
When time is of the essence or your event has got to go perfectly, contact OnCue Staging.
We are a premier audiovisual/staging company that truly can take your planning process and events to the next level, so why not give us a chance. Let's see if we can change your mind.